Chronic Lymphocytic Leukemia (CLL)
Chronic Lymphocytic Leukemia (CLL) is the most common type of leukemia diagnosed in adults. It is a cancer of the B-lymphocyte. In rare cases, CLL may be hereditary, but most causes are unknown. The stage of CLL can vary at diagnosis and throughout treatment. Stages of CLL include Rai stage 0, I, II, III, or IV. Many therapies are not curative, however, newer therapies are able to suppress the cancer for many months or even years.
As depicted in the picture, CLL may affect lymph nodes, the spleen, bone marrow, and the blood.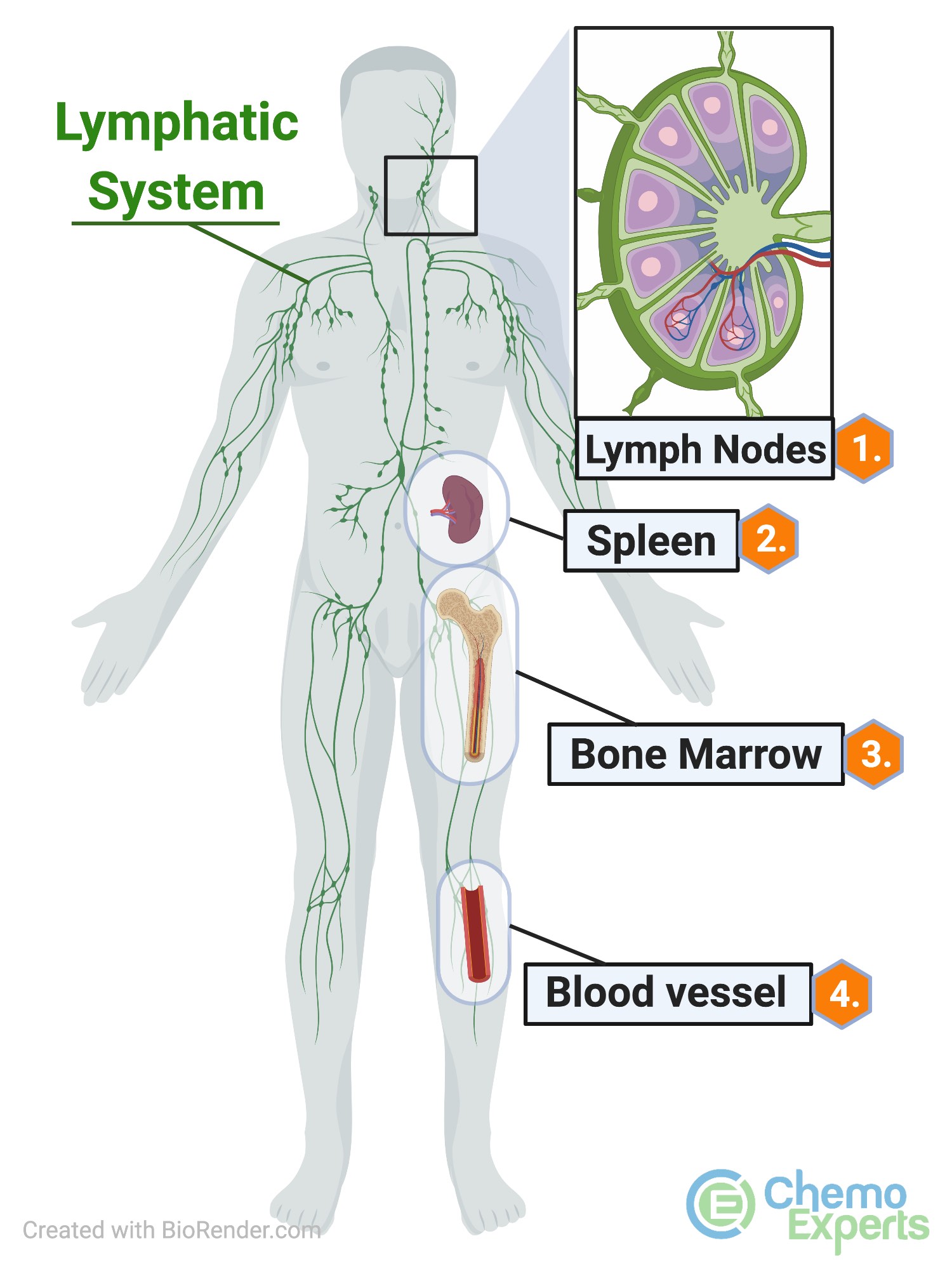 Medications for CLL may include intravenous infusions, oral tablets or capsules, or a combination of IV and oral medications. Patients may be diagnosed with CLL without having any symptoms. Others may go to their doctor with symptoms of fatigue, a large spleen, or decreased appetite. The effectiveness of the treatment may depend upon the stage at diagnosis.
NOTE: Treatment Options listed below are not all-inclusive. Other treatments may be available. ChemoExperts provides drug information and does not recommend any one treatment over another. Only your Doctor can choose which therapy is appropriate for you.
Treatment Options
Share this page: