Tap along the timeline to move to different parts of the audio file.
Treatment Name: Ibrutinib (Imbruvica®)
How does ibrutinib work?
Ibrutinib is an oral chemotherapy medication designed to cause cancerous B-lymphocytes to leave the bone marrow and lymph nodes, and enter the bloodstream where they die more quickly. It does this by binding to and blocking the action of an enzyme within CLL cells known as Bruton's tyrosine kinase, otherwise known as BTK.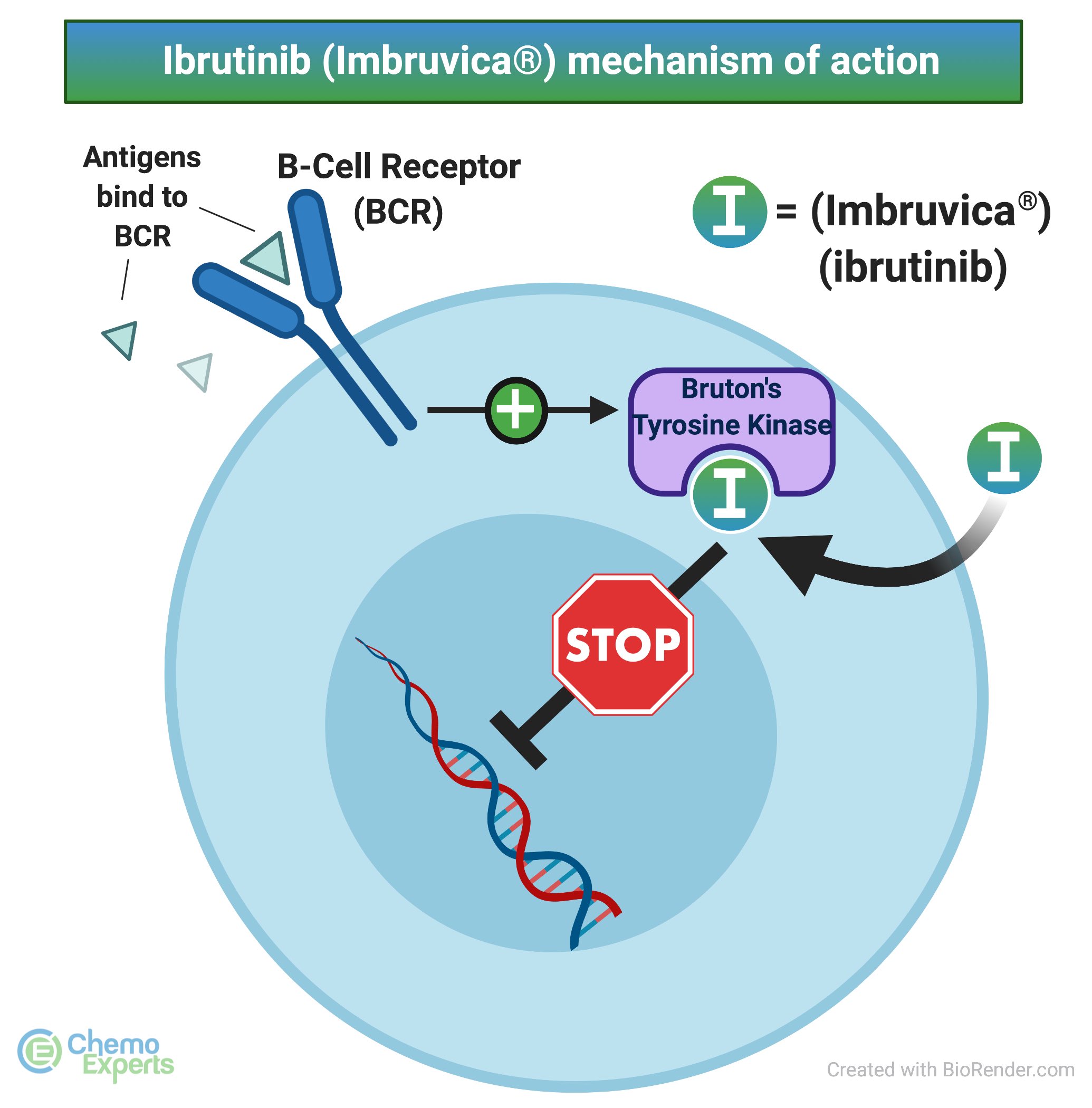 Goals of therapy:
Ibrutinib is taken to decrease the size of lymph nodes, decrease the size of an enlarged liver or spleen, or to increase the number of good cells made in the bone marrow. Patients may benefit from increased appetite, disappearance of swollen lymph nodes, and improvement in normal blood cell counts. Ibrutinib is commonly taken to control symptoms from CLL or prevent CLL from progressing (getting worse). Ibrutinib is not commonly given with the goal of cure. The majority of patients who take ibrutinib have a response to the medication.