Treatment Name: Acalabrutinib (Calquence®) + Obinutuzumab (Gazyva®)
Acalabrutinib (Calquence®) + Obinutuzumab (Gazyva®) is a Treatment Regimen for Chronic Lymphocytic Leukemia (CLL)
How does acalabrutinib (Calquence®) + obinutuzumab (Gazyva®) for chronic lymphoid leukemia (CLL) work?
Acalabrutinib is a small molecule inhibitor of Bruton tyrosine kinase (BTK). By blocking BTK, acalabrutinib is designed to help slow or stop the growth of new cancer cells. Acalabrutinib is a type of targeted therapy.
Obinutuzumab is designed to bind to a specific protein on the surface of cancerous cells, specifically B-lymphocytes, and target these cells for destruction by your own immune system. The binding alone of obinutuzumab to the CLL cell may be enough to cause direct leukemia cell death. Obinutuzumab is a type of immunotherapy.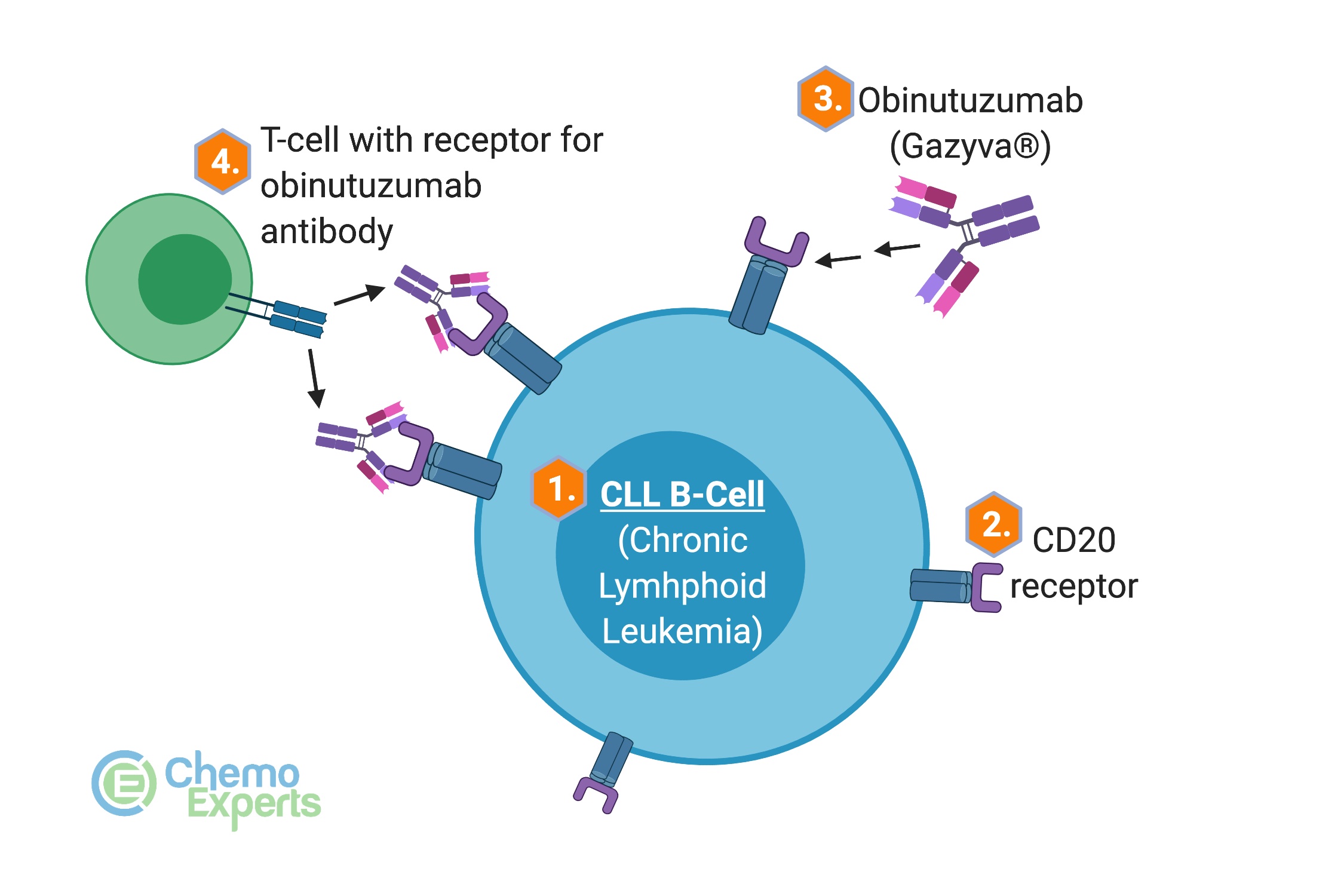 What are the goals of acalabrutinib (Calquence®) + obinutuzumab (Gazyva®) therapy?
Acalabrutinib plus obinutuzumab treatment is given to decrease symptoms of CLL such as enlarged or swollen lymph nodes, enlarged liver or spleen, or symptoms of abnormal bone marrow function, such as frequent infections. Acalabrutinib and obinutuzumab are given in combination with the goal of keeping CLL in remission for months or even years.
What are other names for this treatment?
Calquence® + Gazyva®, AO, CG