Treatment Name: Venetoclax (Venclexta®) + Obinutuzumab (Gazyva®)
Venetoclax (Venclexta®) + Obinutuzumab (Gazyva®) is a Treatment Regimen for Chronic Lymphocytic Leukemia (CLL)
How does venetoclax (Venclexta®) + obinutuzumab (Gazyva®) for chronic lymphoid leukemia (CLL) work?
Venetoclax is designed to kill cancerous B-lymphocytes. It does this by binding to and inhibiting a protein in cancerous lymphocytes known as "BCL-2," which prevents the cell from dying and also makes it resistant to certain drug treatments. Venetoclax is a type of targeted therapy.
Obinutuzumab is designed to bind to a specific protein on the surface of cancerous cells, specifically B-lymphocytes, and target these cells for destruction by your own immune system. Obinutuzumab is a type of immunotherapy.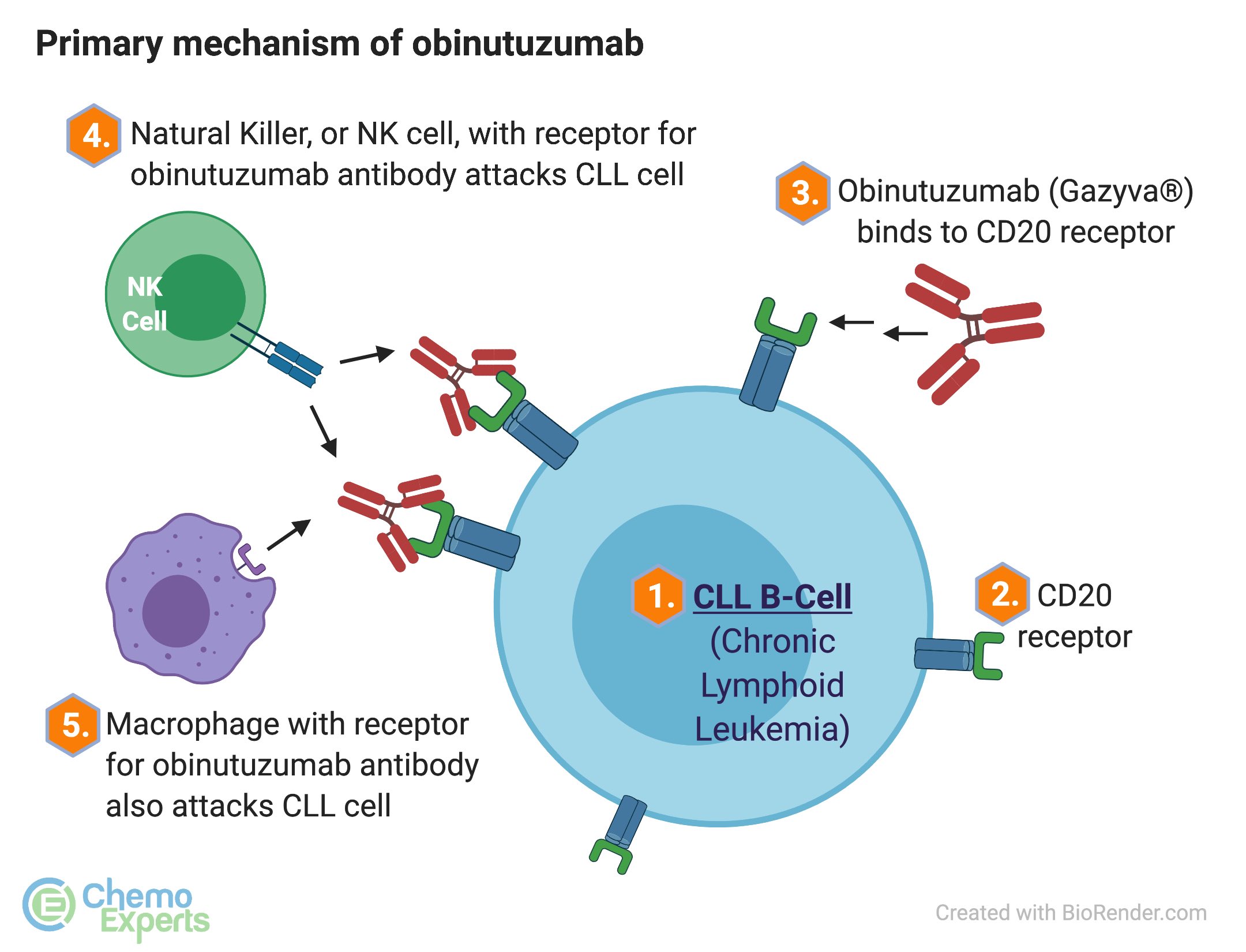 What are the goals of venetoclax (Venclexta®) + obinutuzumab (Gazyva®) therapy?
Venetoclax plus obinutuzumab is given to decrease symptoms of CLL such as enlarged or swollen lymph nodes, enlarged liver or spleen, or symptoms of abnormal bone marrow function, such as frequent infections. Venetoclax and obinutuzumab are given in combination with the goal of keeping CLL in remission for months or even years.
What are other names for this treatment?
Venclexta® + Gazyva®, VO, VG, obinu plus ven